Simple, safe, effective hand hygiene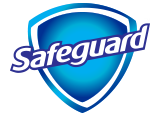 Hand hygiene is a key to the success of your establishment.
Washing your hands is one of the most important things you can do to reduce the spread of germs in your restaurant. Safeguard® is designed to be simple, safe and effective hand hygiene.
Hand Hygiene - Dispensers
Hand Hygiene - Foaming, Liquid and Bar Soaps
Hand Hygiene - Sanitizers
Be the First to Hear About New Products and Offers!
©2021 P&G. All Rights Reserved.
For additional information call 1-800-332-7787
Call center hours 24/7, 365 days a year
Your digital warehouse for images, documents, videos, training and other PGPro resources. Get started
AdChoices