Use up to 4 times less with Charmin®*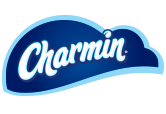 Charmin® Bathroom Tissue
Durable, absorbent & strong; Charmin also delivers amazing value by allowing you to use up to four times less than the leading value brand. Charmin is perfect for upscale hotels, restaurants, and other businesses that care about guest experience. P&G Professional™ offers a range of Charmin products to meet your needs.
<sup>*vs. the leading value brand</sup>
Be the First to Hear About New Products and Offers!
©2022 P&G. All Rights Reserved.
For additional information call 1-800-332-7787
Call center hours 24/7, 365 days a year
Your digital warehouse for images, documents, videos, training and other PGPro resources. Get started
AdChoices